Dash Solutions Acquires KyckGlobal
Initially, Dash Solutions partnered with KyckGlobal to enhance their real-time disbursement offerings, and on August 29, 2023, we announced we acquired KyckGlobal to round out our core suite of payment and engagement solutions.
Tell me more about KyckGlobal
KyckGlobal is an Atlanta-based company that offers a unique suite of domestic and international digital payment solutions. For years, they have built relationships with leading financial institutions to deliver a cutting-edge outgoing payments solution that delights businesses, their customers, and their contractors.
What does this acquisition mean for Dash Solutions?
Simply put, it means more growth + more innovation.
Over our 25 year history, we have always been committed to our clients through superior technology and white glove services, and since our $96 million investment from Edison Partners in 2021, we have been strategically investing in our tech platform to provide more solutions for our commercial customers.
More solutions, more resources
Dash Solutions and KyckGlobal joining forces also reinforces our strategy to provide the market with more solutions to digitize payments, specifically through dashDisburse and Spend IT Send IT, our cutting-edge disbursement solution that allows consumers to use or transfer disbursed funds to their personal accounts. The transfer (or "SEND IT") piece of this transaction is "powered by" KyckGlobal's technology, now proprietary to Dash Solutions under the new structure. KyckGlobal has direct integrations with Visa, Mastercard, Venmo, Paypal, NCR, Corpay and others to facilitate push to debit, ACH, international ACH and wire, cardless ATM transactions and check issuance.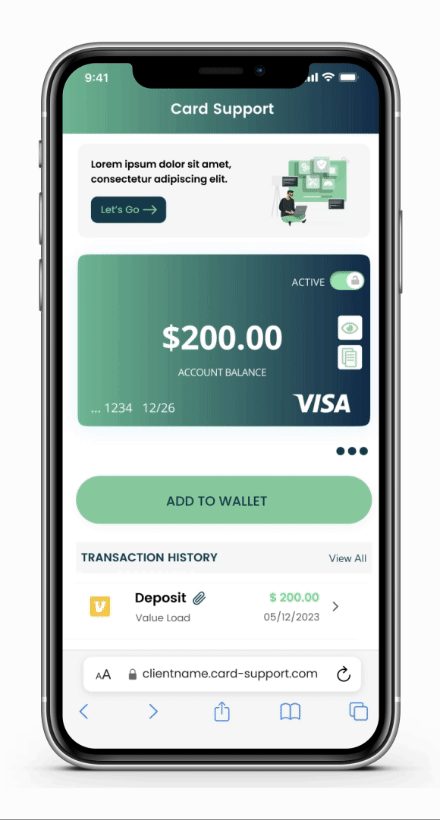 We are excited about what this expansion means for our valued customers and partners. It will broaden our capabilities and help us serve you by providing more choices in payment and engagement methods.